If you need to buy the best eSIM for Bulgaria, Orange eSIM Holidays is your best option. With this eSIM card you'll get 25GB for €25 and a Spanish phone number with 100 minutes of international voice calls. You can stay connected to your loved ones while you travel to Bulgaria without worrying about roaming costs, and the best part is that you're not only limited to Bulgaria, since you'll be able to use this eSIM in any of the EU countries, Norway or even Liechtenstein.
Located in Eastern Europe, Bulgaria is known for its folk traditions, its beaches, its ancient towns and its budget ski resorts. To fully experience Bulgaria there are a few things you must do: Starting from its capital Sofia, you have to visit St. Alexander Nevski Cathedral, with its Orthodox architecture and its massive scale, then, go to St. George Rotunda with its small church from the 4th century. You can't forget about Bulgaria's Hot Springs, and in Sofia you have to visit the Central Mineral Baths. There are a lot of different attractions in Sofia, but Bulgaria offers a lot more places to see all over its territory.
Explore one of the oldest cities in the world, Plovdiv, visit the UNESCO heritage sites of the several Thracian Tombs scattered around Bulgaria, enjoy the breathtaking landscapes of Rila National Park or the Belogradchik Rocks, or relax in some of the most beautiful beaches in the world like Bolata beach, Sinemorets, Kara Dere, Sozopol or the world renown Sunny Beach.
There are plenty of hidden gems in Bulgaria, so get ready to explore the country and find your favorite spot. Bulgaria is quite budget friendly, but you don't need to waste money on your phone bill. Check the top eSIM plans to avoid roaming in 2023.
The top 6 eSIM plans for Bulgaria in 2023
| | | | | | |
| --- | --- | --- | --- | --- | --- |
| Carrier | Data | Price | Price/GB | Validity | Features |
| 🏆Orange eSIM Holidays | 25GB | €25.00 | 1 €/GB | 15 days | Orange, Spanish phone number and 100 minutes of international voice calls + SMS for a credit, ID verification, tethering allowed, Europe |
| Airalo Bultel | 50GB | (30 usd) €27.67 | 0.55 €/GB | 30 days | A1 4G, data only, tethering allowed, Bulgaria |
| Maya | 10GB | €17.50 | 1.8 €/GB | 30 days | Yettel/Vivacom, data only, tethering allowed, Bulgaria, unlimited monthly plan up to 30GB |
| Nomad | 10GB | €23.50 | 2.35 €/GB | 30 days | Orange, data only, tethering allowed, Bulgaria |
| Bnesim One Time | 20GB | €59.80 | 2.99 €/GB | No expiration | Vivacom/Telenor, data only, tethering allowed, Bulgaria, subscription plans available |
| Holafly | Unlimited | €47.00 | N/A | 15 days | Telenor Bulg./Bulg. Telecommunications, data only, no tethering, Bulgaria |
Orange eSIM Holidays: The best eSIM with phone number
Everything included
Orange eSIM Holidays is our best option for an eSIM for Bulgaria because its offer isn't limited only to a data plan. It provides 25GB of data for an amazing price of €25 but it also provides a Spanish phone number with 100 minutes of international voice calls and SMS for a credit. This means that you'll be able to receive voice calls with this eSIM without using your home carrier.
EU Coverage
In addition, Orange eSIM Holidays offers coverage in all the countries of the European Union, Norway and Liechtenstein, so it is a great eSIM to buy if you're planning on visiting Europe, and not only Bulgaria.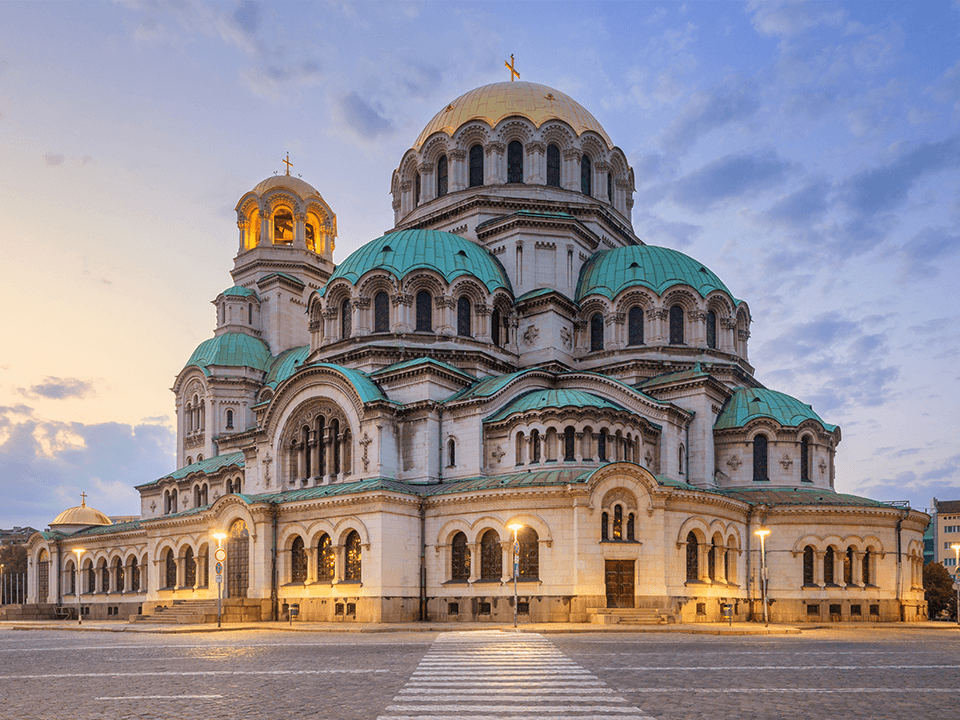 Airalo Bultel
Price per GB
Airalo offers a good price per GB on its Bultel offer. With 50GB of data with a price of 30 usd (approximately €27), you'll be paying 0.55 €/GB. It's a great price, but it only provides data, so no phone number and no calls. That's why we consider it to be slightly worse than Orange eSIM Holidays.
Bulgaria only
Another reason Airalo's eSIM is worse than Orange eSIM Holidays is because it only covers Bulgaria. With this card you won't be able to visit other countries in Europe, and you can forget about using it if you're stuck at an airport anywhere else within the European Union.
Maya
Only 10GB
Maya brings its best plan of 10GB for a price of €17.50. With this prepaid card you'll have to stretch your data usage for 30 days, and if you have to top up your plan, remember that for less than twice its price, you can get 5GB of data more with Orange eSIM Holidays.
Unlimited plan available
Another option Maya offers is its unlimited data plan. For a price of €45 you'll get 30GB at max speed. We don't consider it really unlimited, since after you've used your data allowance, your speed will be cut down to 1 Mbps, which is barely enough for your normal data needs.
Nomad
Small data package
Nomad provides a very small data package of 10GB for an expensive price of €23.50. It's simply a very small data package for almost the same price as Orange eSIM Holidays' card, and no phone number, so no voice calls or SMS.
Local coverage
Another drawback of Nomad's eSIM is that it offers coverage only in Bulgaria, so you won't be able to use it if you want to travel to other countries in Europe.
Bnesim One Time
Large data package
Bnesim One Time eSIMs offers a large data package, but it is too expensive. Just to make the comparison easier: Orange eSIM Holidays provides 25GB for €25, Bnesim's best offer, 20GB for €59.80, no phone number and only local coverage. The picture is pretty clear, right?
No expiration
Bnesim's One Time cards have a great feature: They don't expire. With these eSIMs, you'll be able to use their data until it runs out. If you leave Bulgaria and come back at another time, you'll still have the data remaining available. You just need to keep your profile active, and you can do this by topping up your eSIM every 6 months, but your remaining data will roll over.
Holafly
Unlimited plan
Now, at the bottom of our list, we find Holafly. Their eSIMs are quite attractive since they offer unlimited data, limited only by the number of days of validity. However, their plans are quite expensive. For 15 days in Bulgaria you'll have to pay €47, with no phone number and coverage limited only to Bulgaria.
No hotspot/tethering
The main reason we consider Holafly to be the worst of our list is that with their cards you won't be able to share the data with any device you bring with you on your trip. No smartwatches, no tablets and no laptops, and of course, you can't forget about sharing your connection with any travel partner. Holafly's no tethering /hotspot policy is its biggest disadvantage.
Regional eSIMs including Bulgaria
Some eSIM carriers offer regional plans including Bulgaria. Airalo has its Eurolink eSIMs, Airhub, Ubigi, KeepGo or Mobimatter also offer regional eSIMs, but none of their prices can compete with Orange eSIM Holidays, and given its coverage (EU27+Norway and Liechtenstein), it can be considered a regional eSIM on every account. Its 1 €/GB is incredible, and if we add to the price all of its features, it becomes unbeatable.
How to purchase an eSIM for Bulgaria
If you want to purchase an eSIM for Bulgaria, you have to access the eSIM carrier's website and buy it. Soon after payment, you'll receive an email with a QR code and instructions on how to activate your eSIM. Depending on your device, the process may vary, but it mostly consists of scanning the QR code with your phone and following a series of steps to have your profile ready for activation.
Unlike with traditional SIM cards, the whole purchase can be done from your own home computer, so you'll avoid walking into a local shop and dealing with the language barrier.
Devices that support eSIMs
One major drawback of eSIMs is that they are not universally compatible. While SIM cards are the industry standard, only some devices can use eSIMs, and even if your mobile phone supports eSIMs, you might not be able to use an eSIM from a certain carrier. The safest way to check if your device can use the eSIM you want to buy is to check the carrier's compatible devices list offered on their website.
You can safely buy an eSIM if your device is a newer iPhone than the iPhone 11, a later Samsung model than the Galaxy S20 or a Google Phone like the Pixel 2XL, 3XL, 4 and more recent devices. If you own a Huaweii, an Oppo, a Xiaomi or a Sony Xperia, you might be able to install an eSIM on their high-end models, but by all means, check the eSIM compatibility list.
Bulgarian mobile network
With A1, Vivacom and Yettel offering service in Bulgaria, you'll receive the best coverage service with Vivacom, but the best speed experience (both download and upload) with A1.
If you want to check closely how's the coverage in a specific region of Bulgaria with every single one of the carriers, you can do it in this website, where you'll be able to see a map of Bulgaria's coverage by selecting a carrier.
Get the best eSIM for Bulgaria
FAQ about Bulgaria eSIM
Which is the best eSIM for Bulgaria?
Orange eSIM Holidays is the best eSIM you can get to travel to Bulgaria. For an amazing price of €25, you'll get not only 25GB of data but a Spanish phone number you can use in all countries of the European Union, Liechtenstein and Norway, and 100 minutes of international voice calls and SMS for a credit. With this card you'll have all your mobile phone needs covered for 15 days, so you can enjoy your holidays without worrying about roaming expenses.
What's better, a regional eSIM or a local eSIM?
While regional eSIMs come at a high cost, they'll always provide a more convenient service if you're traveling abroad. With regional eSIMs you'll not only be able to have service on the main destination of your trip, but in many (if not all) of the neighboring countries, and, in Orange eSIM Holidays' case, in any other country in the EU where you might end up staying during your trip.
Can I keep my WhatsApp number with an eSIM?
Yes. Given that an eSIM can be used at the same time as a physical SIM card, you may use your home carrier's SIM card for calls and SMS and your eSIM for your data. The good thing about this is that you don't need to switch off your day-to-day SIM card, so you'll keep your WhatsApp number active even if you're not using the data on your usual SIM card.
When should I activate my eSIM?
It is always recommended to activate your travel eSIM profile as soon as you reach its covered country. Doing so will avoid any possible issues that may arise from activating it outside of this area. Buying an eSIM, however, can be done from anywhere in the world, so you can do it from your departures terminal in your home airport and activate it as soon as you land in Bulgaria.