You've decided to travel to Rome, Milan, Naples, … perhaps Venice or bella Toscana and you need the best eSIM for Italy because you have everything figured out except one thing: Internet connection. If you're travelling from the EU, that won't be much of a problem, since roaming within the European Union will not cost you extra money. However, if you're travelling from a country outside of the EU, you would normally have 2 options: face expensive roaming charges or buy a local SIM card.
The problem with buying a local SIM card is that you have to buy them in a physical store once you're actually in Italy, as opposed to buying one online in advance. On top of that, you would be stuck in a contract with a regular SIM card. There is a 3rd option that solves both problems: eSIM, and the best eSIM to travel to Italy is the eSIM Holidays with 25 GB for 25€ to spend 15 days with internet at only 1€/GB in this wonderful Mediterranean country. Here we will show you why.
What is an eSIM?
eSIM is short for embedded SIM, meaning that it's like a SIM card that's already built into your phone, just without any specific data plan so you can install whichever one you want. Because the actual "card" itself is already in your phone, it means all you need to buy is the data plan, which can be bought online from anywhere. That way, you don't need to worry about finding a store in Italy. To activate it, you just need to scan a QR code in your settings app. It's that easy!
Note: Most eSIMs, Orange eSIM Holidays included, can only be activated once. If you delete your data plan, you won't be able to re-activate it.
Prepaid eSIM for Italy
When you buy an eSIM, you don't have to worry about being stuck in a contract. This is because you can buy a prepaid eSIM. This means that you only need to pay once when you buy your eSIM, and that's it. Then, you can forget about needing to pay for data while you're in Italy.
How prepaid eSIMs work
When you get a prepaid eSIM, you are essentially buying a certain amount of data to be used over a certain amount of time. This means that you only need to pay to use your eSIM while you're on your trip to Rome or Milan, in Italy.
What you get with Orange eSIM Holidays
With an Orange eSIM Holidays eSIM, you get 25GB of data to be used over 15 days for €25. That means that if you're in Italy only for 15 days, you won't have to pay any more money than necessary. If you're there for longer, you can just top-up your eSIM so you get another 25GB for another 15 days. That way, you only pay for what you need. No subscription, No contract, No commitment.
Best Prepaid eSIMs for Italy 2023
Many eSIM manufacturers were investigated in order to find which ones are the best for Italy, below are the top 5:
Rank
Brand
Data Quantity (4G/LTE)
Price
Price/GB
Duration
Extra Features
Main Characteristic
1🥇
Orange eSIM Holidays
25GB
€25
€1
15 days
100 minutes of voice calls with a Spanish Phone number
SMS for additional credit
Coverage in every country in the EU, Norway and Liechtenstein
Unlimited Data in Spain
Best Price/GB in the Italy
2
eSIM MEO Enjoy Europe
5GB15GB
€15€30
€3€2
15 days
Up to 10 Installations
Coverage in 15 Countries in Europe
Best eSIM without Identity Check
3
Airalo Mamma Mia
2GB
8$
4$
15 days
small amount of gigabytes
4
Yesim Italy
Unlimited
€37,5
–
15 days
Only 1GB a day with high speed
5
Holafly
Unlimited
€47
–
15 days
Unlimited GB / very expensive
All data collected 2023
Orange eSIM Holidays – Best Price/GB in Italy & Europe
Unrivalled Price/GB
Looking at the table above, it's crystal clear why Orange eSIM Holidays offers the best eSIM for Italy of 2023. It has an unrivalled Price/GB of €1 and is packed with additional features. In fact, the Price/GB is so good that it makes its shorter duration of 15 days a complete non-issue, if you don't mind topping up your data plan.
Huge amount of data
Orange eSIM Holidays provides you with 25GB of data, which is more than enough, even for those who need a very large amount of data. This is especially true considering that if you recharge your eSIM such that it lasts for 30 days, you would be getting 50GB for a fraction of the price of any other eSIM.
Voice Calls + SMS with a Spanish Number
This plan comes with 100 minutes of voice calls with a Spanish phone number and SMS for additional credit. This is because this eSIM comes directly from Orange Spain, a well-known carrier. The fact that this plan comes from a carrier instead of a global provider that acts as a middle-man allows this eSIM to have the amazing value for money that it has.
Coverage in 29 Countries
The reason why a Spanish eSIM would have coverage in the Italy is because it provides coverage in all countries in the EU, Norway and Liechtenstein.
One consequence of this being a Spanish plan is that if you are on a trip to Europe as a whole and decide to travel to Spain, you will have unlimited data there. Another consequence of Orange eSIM Holidays being Spanish is that it has to comply with Spanish Law, and therefore will need you to do an identity check.
Nevertheless, Orange eSIM Holidays makes it so quick and easy that you don't need to worry about it being an obstacle in any way, shape or form.
Buy the best eSIM for Italy
eSIM MEO Enjoy Europe – Best value without Identity Check
Great Price/GB on larger plan
eSIM MEO has 2 eSIMs under the Enjoy Europe product line, a 5GB eSIM plan for Italy and more european countries and a 15GB plan, the better one out of the two being the 15GB plan. This is because it has the best Price/GB that you can get at this price range (€2) without an identity check.
Large data plan
15GB is also a considerable amount of data to include on a well-priced prepaid eSIM, considering that other eSIM providers either provide up to 10GB of data, or include larger plans at exorbitant prices.
Multiple installations
This eSIM is unique in the sense that you can delete and install it up to 10 times, so you can move it between devices or share the same eSIM with your family.
European eSIM
Like Orange, MEO is a European Carrier, allowing them to have great value for money and extra perks. One of these perks is that this plan has coverage in 15 countries (Germany, France, UK, Italy, Spain, Greece, Netherlands, Belgium, Austria, Ireland, Croatia, Hungary, Czech Republic, Bulgaria and Portugal), which are the main tourist destinations in Europe.
While this plan is data-only, you can still use apps such as Whatsapp to call your loved ones.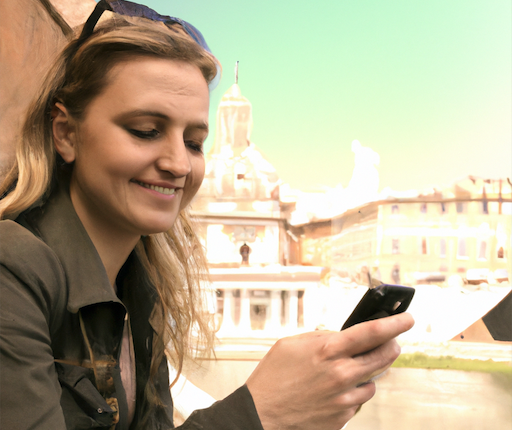 Airalo – Small Plans, Small Value
Expensive Price/GB
Airalo has more than one eSIM plan for Italy. Their plan for 15 days only includes 2GB of data, meaning that they are more geared towards people who need less data.
At face value, it seems cheap, however their Price/GB is expensive due to how small the data plan is (4$/GB).
Italy only
These eSIMs are for Italy only, and European eSIMs from Airalo are more expensive.
Download the Airalo App to Activate
Airalo requires their customers to install their application in order to activate their eSIMs, adding an extra unnecessary step in the process.
Yesim Italy
Expensive and only 1 GB per day with high speed
With Yesim's esim plan for Italy you have unlimited data but be careful, because it only allows you to use 1 GB per day with high speed. After that the speed is reduced to the minimum: 256kb/sec and you will have to wait for the next day to be able to surf again at full capacity.
Italy only, no further information
It is not really clear the conditions offered by Yesim because there is not much more information on its website, only that the eSIM serves only for Italy but it is not known if it can be shared with other devices and the rest of conditions.
Holafly – Unlimited GB and very expensive
Much more expensive than the best eSIM for Italy
While it has unlimited data, Holafly's eSIM is priced at €47, while Orange's Holidays eSIM costs only €25, almost half that, for enough gigabytes for two weeks.
No data sharing
The amount of gigabytes of this plan is only for one mobile, so you will not be able to share them with other family members or with other devices, for example if you want your children or your partner to use the Internet or you need to work with your tablet.
Buy the best price/GB for Italy
How to Activate your eSIM for Italy
How to Activate your eSIM on Apple mobile devices
Apple was the first company to fully adopt eSIM on all of its devices that have cellular connectivity since the iPhone XS. Below is how to activate your eSIM on an iPhone:
Open the Settings app.
Connect to a stable Wi-Fi Network.
Tap Mobile Data
Tap Add Data Plan
Scan the QR Code that was sent to your email inbox.
Tap Add Data Plan
Enter the PIN found in that same email when prompted
Enjoy your trip to Italy!
How to Activate your eSIM on Samsung Mobile Phones
Samsung has also been consistent with their adoption of eSIM Technology in their Flagship Galaxy S and Z lines (FE not included). Here is how to activate your eSIM on a Samsung phone:
Open the Settings app.
Connect to a stable Wi-Fi Network.
Tap Connections
Tap SIM Card Manager
Tap Add Mobile Plan
Tap Add using QR Code
Scan the QR Code sent to your email address.
Enter the PIN found in the same email when prompted.
Enjoy your Holidays in Italy!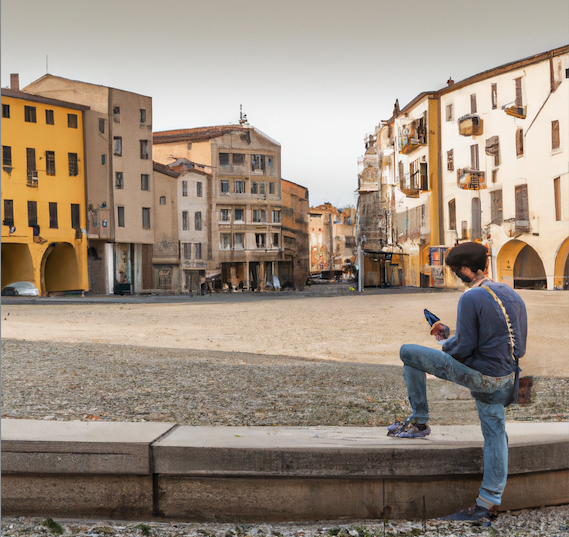 Frequently Asked Questions about best eSIM for Italy
Can you buy an eSIM in Italy?
Yes, it is best to buy the eSIM online, whether you are in your home country or you have arrived in Italy, the purchase and activation of the eSIM is immediate with a QR code so it makes no difference if you buy it before or when you have already arrived.
Is eSIM Available in Italy?
eSIM is indeed available in Italy. Do check what countries your eSIM offers coverage for, since some offer coverage for every country in the EU and more, and others offer coverage for just Italy.
Can I buy an eSIM online?
Yes, you can! In fact, you can buy your Orange eSIM Holidays eSIM right here. Once you do that, just follow the steps above to activate your plan.
Where is eSIM available?
eSIM is available worldwide, including Italy. Orange eSIM Holidays is available in every country in the European Union, Norway and Liechtenstein.
Can you activate eSIM Overseas?
You can activate your plan overseas, but it is not recommended. This is because different eSIM providers have different approaches to this. When you activate an Orange eSIM Holidays eSIM, the first day of your 15 days starts immediately when you activate it, whereas with eSIM MEO, the first day starts as soon as you reach one of the countries it provides coverage in.