Are you looking for the best eSIM for Belgium? Smart decision!
Belgian waffles, Belgian chocolate, Belgian craft beers… there's no end to what this country can offer. Brussels, Bruges, Flanders, Ghent, Antwerp… this country in the heart of Europe offers a plethora of incredible cities. A perfect mix of culture, nightlife and gastronomy ideal for a holiday trip.
To take care of your data needs, we've prepared a list with our best picks for the top 6 eSIMs in 2023. With them, you won't have to worry about roaming costs. All you have to do is enjoy your trip to Belgium.
Top 6 eSIMs for Belgium in 2023
Carrier
Data
Price
Price/GB
Validity
Features
Orange eSIM Holidays
25 GB
25 €
1€/Gb
15 days
100 Minutes of
International
Voice Calls, SMS for
Additional Credit, Identity check, Tethering allowed, Orange
Airalo Belganet
1GB
3GB
5GB
20GB
($4.50) €4.16
($8.50) €7.85
($12) €11.09
($28) €25.87
4.16 €/GB
2.61 €/GB
2.21 €/GB
1.29 €/GB
7 days
30 days
30 days
30 days
Proximus LTE, Data Only, Tethering allowed
Bnesim One time
1GB
3GB
5GB
10GB
20GB
€3.40
€9.90
€16
€30.60
€59.80
3.40 €/GB
3.3 €/GB
3.2 €/GB
3.06 €/GB
2.99 €/GB
No expiration
Proximus, Data only, tethering allowed
Bnesim Daily
1GB
3GB
5GB
€2.38
€6.93
€11.20
2.38 €/GB
2.31 €/GB
2.24 /€/GB
Daily subscription
Proximus, Data only, tethering allowed
Bnesim Monthly
1GB
3GB
5GB
10GB
20GB
50GB
100GB
€2.21
€6.44
€10.40
€19.89
€38.87
€83.54
€137.90
2.21 €/GB
2.14 €/GB
2.08 €/GB
1.99 €/GB
1.94 €/GB
1.67 €/GB
1.38 €/GB
Monthly subscription
Proximus, Data only, tethering allowed
Ubigi
3GB
10GB
5GB Monthly
€9
€22
€9 (Month)
3 €/GB
2.2 €/GB
1.8 €/GB
30 days
30 days
Unlimited (Monthly renewal)
Orange (Mobistar) Proximus, Data Only, Tethering allowed
Nomad
1GB
3GB
5GB
10GB
20GB
€7.5
€14
€16
€22.5
€31.5
7.5 €/GB
4.66 €/GB
3.2 €/GB
2.25 €/GB
1.57 €/GB
7 days
30 days
30 days
30 days
30 days
Truphone, 4G/LTE, Tethering allowed
Yesim
500MB
3GB
10GB
Unlimited (1GB LTE daily)
€2
€9
€25
€37.50
4 €/GB
3 €/GB
2.5 €/GB
*N/A
7 days
5 days
10 days
15 days
Data only, Tethering allowed
Orange eSIM Holidays: The perfect eSIM card with the best price per GB
With a price per GB of €1, it is quite obvious that Orange eSIM Holidays is our top choice for the best eSIM for Belgium. 25 GB with a validity of 15 days is enough data to surf the internet for anyone visiting not only Belgium but Europe, since it is active for all countries of the European Union.
As an additional benefit, Orange offers a Spanish phone number to use in Europe with 100 minutes of international voice calls and SMS for additional credit.
Not even the ID check can detract value from this offer, since they've simplified the process and can be done directly on the website during checkout.
Get online your eSIM for Belgium
Airalo Belganet: Great prepaid plans for long stays
Airalo offers its Belganet plans. With a limited data of 3GB, 5GB or 20GB to use over 30 days, and 1GB for a week. Its best price per GB is 1.29 €/GB for its 20 GB of data.
While tempting, Airalo's eSIM cards for Belgium are still more expensive than Orange's eSIM. Its Belganet 20GB card provides 5GB less for the same price (€0.87 more) as Orange's eSIM Holidays.
Bnesim: subscription plans for a planned stay
Bnesim offers 3 plans, one for 1 time usage, and 2 with a periodical renewal. This means that you'll have to cancel them after your trip.
Bnesim's one time plans offer packages of 1GB, 3GB, 5GB, 10GB and 20GB. Its daily plans offer only 1GB, 3GB and 5GB renewed each day, and its monthly plans 1GB, 3GB, 5GB, 10GB, 20GB, 50GB, 100GB per month.
Bnesim's prices are still above Orange eSIM Holidays' price, with the cheapest price per GB being the 100GB plan with 1.38 €/GB.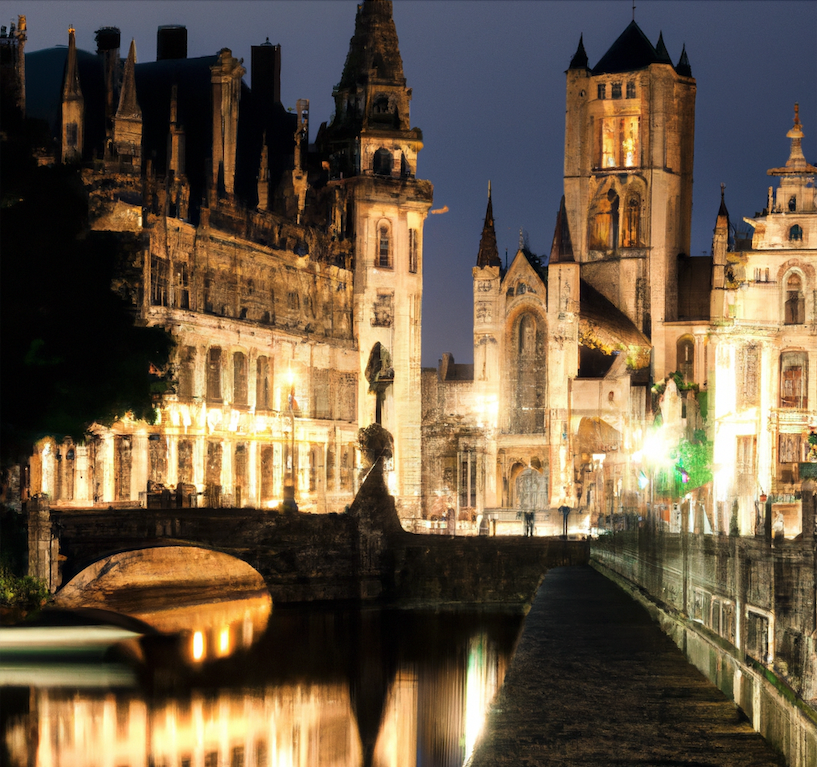 Ubigi: Expensive monthly plans
Ubigi has 3 eSIM cards with a validity of 30 days. 2 of them offer one-time payment for 3 and 10 GB and one card offers a monthly renewal plan with 5GB per month. With its cheapest price per GB at 1.8 €/GB being the monthly renewal plan, you'd still pay €11 more for the amount of data Orange offers.
Nomad: High prices for limited data
Nomad offers plans ranging from 1GB to 20GB for Belgium, all of them for an excessive price per GB. The cheapest card in price per GB costs €31.5 providing 20GB; this means fewer data and a higher price than Orange eSIM Holidays.
Yesim: Unlimited with a catch
Yesim's offers are quite expensive, but they offer an attractive eSIM card with an unlimited plan for €37.50. The catch is in its fine print. While they do offer unlimited data with this card, they only provide 1GB of LTE speed daily, so after consuming said gigabyte, your speed would get throttled down to 256 kb/sec, which isn't enough to surf the internet, not even for social media.
Realistically, they're offering a card with 1GB of data daily for 15 days, so 15GB for €37.50 at max speed, that's 2.5 €/GB.
Mobile network operators in Belgium
Belgium has one of the best mobile networks in Europe. There are 3 main mobile network providers in Belgium: Orange, Proximus and Telnet. While maintaining coverage in the country won't be an issue, you can check the following map to see the availability of each carrier in Belgium.
A real factor of network quality, given the broad national coverage, would be the upload/download speed. Orange provides the fastest upload speed while Telnet and Proximus offer the fastest download speeds.
The three mobile operators in Belgium offer similar 4G coverage, so it's quite safe to assume that you won't spend a day without being able to surf the internet with your device or mobile phone.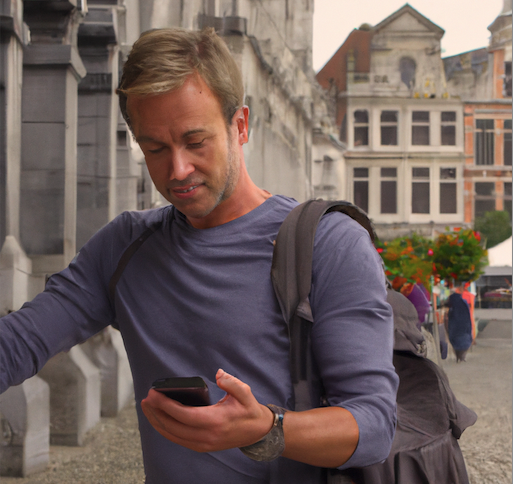 Local SIM vs prepaid eSIM
Purchasing a local physical SIM card is part of experiencing a nation's culture, but walking into a local store, surpassing the language barrier, and getting a local plan for the duration of your stay can become quite an ordeal.
As an alternative, many carriers offer to deliver a SIM card directly to your house or to the place you're staying. This usually involves some waiting until delivery.
Thankfully, eSIMs avoid the hassles surrounding SIM cards by allowing you to install it simply by scanning a QR code that you'll get in your email.
You can perform the whole purchase and activation process directly online, and even from your home country, before getting on a plane. That way you can surf the internet with your device as soon as you land in Belgium.
By the way, as another advantage of eSIMs, you don't have to switch your physical SIM for the new one, since eSIMs can be used simultaneously with SIM cards, allowing you to keep your mobile number for calls and SMS, and your travel prepaid eSIM for your internet connection abroad.
eSIM compatible devices
A disadvantage of eSIMs is that they are not available for every mobile phone or device. This technology is not as widely available as SIM cards, so if you want to install an eSIM, be sure that your phone supports it.
For Apple devices, it is widely available since the iPhone XR and iPhone 11, for Android phones, only some models are eSIM compatible.
To make sure you can use eSIMs on your device, check with your phone's manufacturer, your home carrier or the eSIM seller.
Get your eSIM for Belgium at the best price
FAQ about eSIM in Belgium
Is eSIM available in Belgium?
Yes, eSIMs are available in all of Europe, but remember to check if your carrier or your device supports eSIMs.
Which eSIM is best for Belgium?
Based on our list, the best eSIM would be Orange eSIM holidays. Given its price per GB is the cheapest, and with its features, the 25GB of data and its price, it's the best suited to answer to all of your needs for a reasonable price, even if you're visiting any of neighboring countries in Europe.
Can I activate an eSIM from another country?
While some eSIM carriers need to be activated for the first time in a certain country, all the eSIMs of our list can be activated anywhere in the world. In fact, we recommend you to get and activate your eSIM from your home country, that way you can surf the internet with your device as soon as you reach Europe.
Is there a downside to an eSIM?
Since they are embedded SIM cards, one of the downsides of eSIMs, apart from their availability on certain devices/countries, is that, in case of an accident with your phone, they can't be easily removed from the device. Unlike physical SIM cards, you'll need to contact the eSIM provider to make the switch to a new device.