What is an eSIM?
eSIM stands for embedded SIM. This allows you to have cellular data without the need to buy a physical SIM card. Why would someone want a SIM without a card? If you are going to travel to Greece from abroad and want to be connected to the internet, you'll find that either you will have to pay some hefty roaming charges, or go to a physical SIM shop or distributor to buy one. This physical card will come with a contract which bills you periodically. Either way, you may face some unexpected fees.
To avoid this, you can buy a prepaid eSIM. This allows you to only pay once for your connectivity, and spares you the unfortunate surprise of a bill coming from a contract. Furthermore, you can get your eSIM online before you travel to Greece. This way, all you'll have to do once you're there to get connected is activate it, which is very simple. All you need to do is scan a QR code that will be sent to your inbox once you order it.
Warning: The majority of eSIM brands, including Orange eSIM Holidays, only allow you to install your eSIM once. If you delete it, you won't be able to re-install it.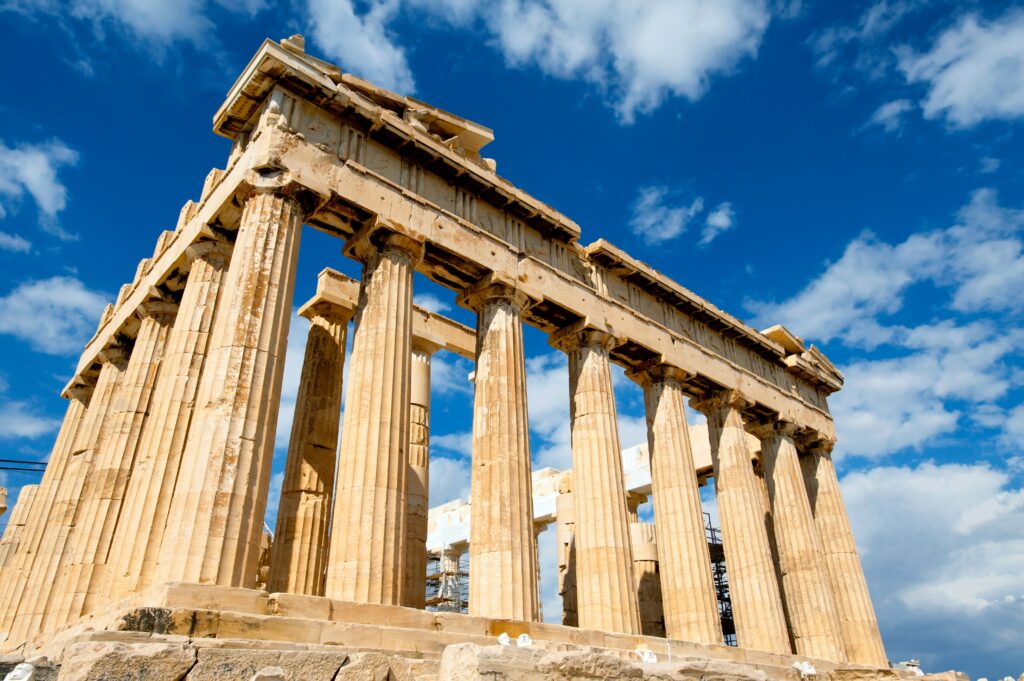 Best Prepaid eSIMs for Greece 2023
A number of different eSIM cards from different manufacturers were investigated to see who had the best eSIM for Greece. Here are the top 5:
Orange eSIM Holidays – Best Choice
Only €1 per Gigabyte
Orange eSIM Holidays offers a data plan that provides 25GB of data at 4G/LTE Speed for 25€. This means that it costs just €1 for every Gigabyte you use. Such an affordable Price per Gigabyte (Price/GB) has not been matched by any other eSIM provider.
More data, Lower Price
Actually, the Price/GB is so competitive that buying a plan and recharging it ends up being cheaper than other eSIMs on this list, while including more data. It makes the shorter than average validity of 15 days a non-issue.
Directly from the carrier
This is only possible because these eSIMs are directly from Orange Spain, as opposed to a global provider that uses Orange as a carrier. As a result, this eSIM card has 100 minutes of voice calls with a Spanish mobile phone number included, as well as SMS for additional credit. While the result of this means that, according to Spanish Law, an identity check is required, it is so quick and easy that it is barely an obstacle.
Coverage in Europe
Orange eSIM Holidays provides data for all countries in the European Union, Norway and Liechtenstein, meaning that if you are travelling throughout Europe, this plan will save you valuable time and money. Moreover, this plan coming from Orange Spain, this plan includes unlimited data in Spain, with the first 60GB of data at 4G/LTE speed, and the rest at 2mbps.
eSIM MEO – Best eSIM without identity check
Great Price/GB on the larger plan
eSIM MEO offers 2 eSIM cards to be used over 15 days. The first includes 5GB of 4G/LTE Data for €15, the second includes 15GB for €30. The second plan is the most recommendable, due to the outstanding Price/GB of €2 per GB, which is usually only beaten by very expensive eSIMs.
From a carrier, without Identity check
The accessible Price/GB again comes as a result of these data plans coming directly from a well-known, established Portuguese carrier, MEO, as opposed to a global provider. While this plan is data only, it does not require an Identity check. This does not mean you can't have calls on apps like whatsapp. On top of that, eSIM MEO provides coverage in 14 other countries in Europe (15 including Greece): Germany, France, UK, Italy, Spain, Netherlands, Belgium, Austria, Ireland, Croatia, Hungary, Czech Republic, Bulgaria and Portugal. This means that you can use this plan to travel to all the major tourist destination countries in Europe.
Multiple Downloads
Unlike the majority of eSIMs in the industry, eSIM MEO allows their customers to download the same eSIM up to 10 times, meaning that you can move your plan to a new mobile phone, for example.
WHIZ – Large data plans
2 large eSIMs
WHIZ offers 2 data-only eSIM cards, both lasting 30 days. The first contains 10GB of 4G/LTE data for $23.99 ($2.40/GB) and the second has 50GB for $80.99 ($1.62/GB). The first eSIM has a lower price, but a high price/GB, and the second has a low price/GB, but a high price.
Very expensive compared to Orange eSIM Holidays
The price/GB is high enough on the 10GB plan that you can buy an Orange eSIM Holidays eSIM for around the same price, and get more than double the data, and the price of the 50GB plan is high enough that you can get three from Orange eSIM Holidays for less, while getting more data that has a longer validity.
Who is this for?
Consequently, this is only best for those who want a very large amount of data without recharging or doing an identity check.
Airalo – 4 cheap plans for short visits
High price/GB
Airalo offers 4 relatively small data-only eSIMs for Greece, all at 4G/LTE Speed, the sizes of which can be found in the table below. The smallest plan has a validity of 7 days whereas the rest last 30 days Airalo's eSIM cards may be very cheap at first glance, but their Price/GB is very expensive as a result of its price and data quantity.
Download the app to activate
These eSIMs are best for those who are on a tight budget and/or a short trip, and require little data. These eSIMs do not require an identity check. Additionally, Airalo requires their customers to download their application, making the activation process less intuitive.
Ubigi – Highest Price/GB
Ubigi is a global eSIM provider that does not provide a specific eSIM for Greece, but for the whole of Europe (29 Countries in Europe). While there is a range of different plans with different sizes (as shown below), the result of having a regional eSIM not provided by a local carrier is some of the highest prices and prices/GB on this list. All of their eSIMs are data-only and do not require an identity check.
Rank
Brand
Data Quantity
Price
Price/GB
Validity
Additional Features
Main Characteristic
🏆 1
Orange eSIM
Holidays
25GB
€25
€1
15 days
100 minutes of mobile
phone callsSMS for
additional creditCoverage
in all of the EU, Norway
and Liechtenstein
Best Price/GB in the
market
2
eSIM MEO
5GB
15GB
€5
€15
€3
€2
15 days
Multiple Installations (Up
to 10) Coverage in 15
Countries in Europe
Best eSIM without
Identity check
3
WHIZ
10GB
50GB
$23.99
$80.99
$2.40
$1.62
30 days
None
Large Plans
4
Airalo
1GB
3GB
5GB
10GB
$5
$9
$13
$25
$5
$3
$2.60
$2.50
7 days
30 days
30 days
30 days
None
Cheap and Small Plans
for Short Stays
5
Ubigi
500MB
1GB
3GB
10GB
50GB
€3
€8
€12
€29
€99
€6
€8
€4
€2.90
€1.98
1 day
30 days
30 days
30 days
30 days
Coverage in all of the
EU, UK and
Switzerland
Expensive, but wide
coverage
All data collected 10/07/2022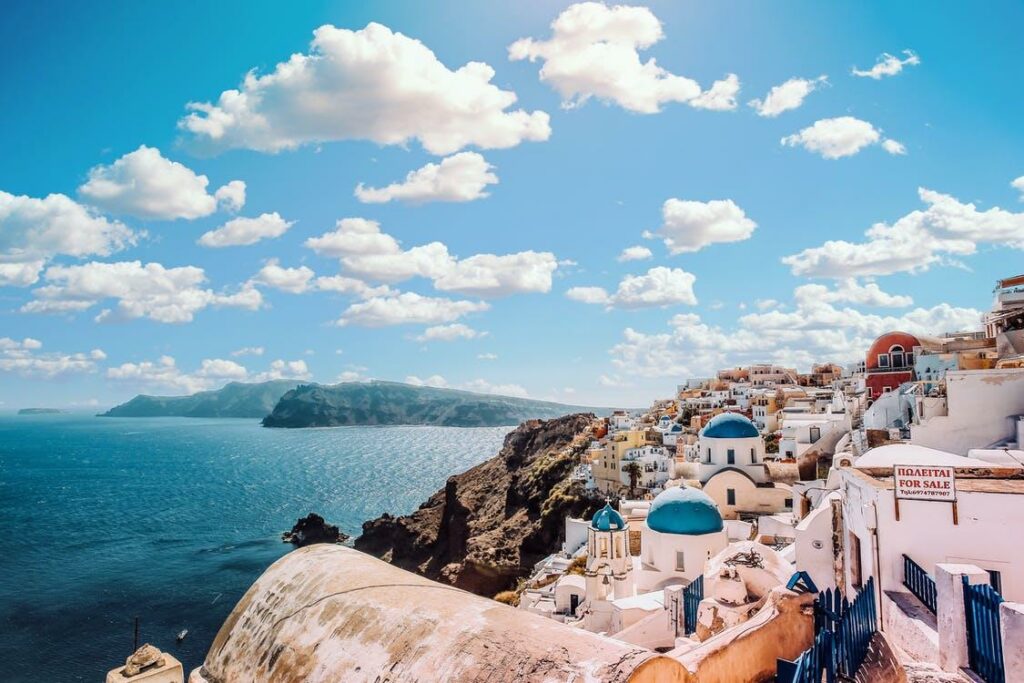 Get the Best Plan with Calls for Greece Now
eSIM Compatible Mobile Devices
eSIM for Apple Mobile devices
iPhone
iPad
Apple Watch (with cellular connection)
iPhone 11
iPhone 11 Pro
iPhone 11 Pro Max
iPhone 12
iPhone 12 Mini
iPhone 12 Pro
iPhone 12 Pro Max
iPhone 13
IPhone 13 Mini
IPhone 13 Pro
IPhone 13 Pro Max*
Iphone 14*
iPhone 14 Pro*
IPhone 14 Pro Max*
iPhone SE (2020)*
iPhone SE (2022)*
iPhone XR*
iPhone XS*
iPhone XS Max*
iPad 7 Generation (2019)
iPad 8 Generation (2020)
iPad 9 Generation (2021)
iPad AIR 3 Generation (2019)
iPad AIR 4 Generation (2020)
iPad AIR 5 Generation (2022)
iPad MINI 5
iPad Mini 6 Generation (2021)
iPad Pro 11
iPad Pro 11 2 Generation
iPad Pro 11 3 Generation
iPad Pro 12.9 3 Generation
iPad Pro 12.9 4 Generation
iPad Pro 12.9 5 Generation
Apple Watch S3 38*
Apple Watch S3 42*
Apple Watch S4 40*
Apple Watch S4 44*
Apple Watch S5 40*
Apple Watch S5 44*
Apple Watch S6 40*
Apple Watch S6 44*
Apple Watch S7 40*
Apple Watch S7 45*
Apple Watch S8 40*
Apple Watch S8 45*
Apple Watch SE 40*
Apple Watch SE 44*
*Not compatible with Orange eSIM Holidays
eSIM for Android Mobile devices
Samsung
Google
Other
Samsung Galaxy Watch5 4G (40mm) (SM-R905F)*
Samsung Galaxy Watch5 4G (44mm) (SM-R915F)*
Samsung Galaxy Fold (SM-F900F)
Samsung Galaxy Note 20 5G (SM-N981B/DS)
Samsung Galaxy Note 20 Ultra 5G (SM-N986B/DS)
Samsung Galaxy S20 5G (SM-G981B/DS)
Samsung Galaxy S20 Ultra 5G (SM-G988B/DS)
Samsung Galaxy S20+ 5G (SM-G986B)
Samsung Galaxy S21 5G (SM-G991B/DS)
Samsung Galaxy S21 Ultra 5G (SM-G998B/DS)
Samsung Galaxy S21+ 5G (SM-G996B/DS)
Samsung Galaxy S22 5G (SM-S901B/DS)
Samsung Galaxy S22 Ultra 5G (SM-S908B/DS)
Samsung Galaxy S22+ 5G (SM-S906B/DS)
Samsung Galaxy Watch 42mm (SM-R815F)*
Samsung Galaxy Watch 46mm (SM-R805F)*
Samsung Galaxy Watch Active 2 40mm (SM-R835F)*
Samsung Galaxy Watch Active 2 44mm (SM-R825F)*
Samsung Galaxy Watch3 41 mm (SM-R855F)*
Samsung Galaxy Watch3 45 mm (SM-R845F)*
Samsung Galaxy Watch4 40mm (SM-R865F)*
Samsung Galaxy Watch4 44mm (SM-R875F)*
Samsung Galaxy Watch4 Classic 42mm (SM-R885F)*
Samsung Galaxy Watch4 Classic 46mm (SM-R895F)*
Samsung Galaxy Watch5 Pro 4G (45mm) (SM-R925F)*
Samsung Galaxy Z Flip (SM-F700F)
Samsung Galaxy Z Flip 5G (SM-F707B)
Samsung Galaxy Z Flip3 5G (SM-F711B/DS)
Samsung Galaxy Z Flip4 5G (SM-F721B/DS)
Samsung Galaxy Z Fold3 5G (SM-F926B/DS)
Samsung Galaxy Z Fold4 5G (SM-F936B/DS)
Samsung Gear S2 3G eSIM (SM-735)
Google Pixel 3
Google Pixel 3 XL


FOSSIL Generation 5 Smartwatch (NA99714)*
HUAWEI Watch 3 (GLL-AL04)
HUAWEI Mate 40 Pro (NOH-N29)
HUAWEI P40 Pro 5G (ELS-N29)
HUAWEI P40 5G (ANA-N29)
HUAWEI Watch 2 eSIM (DLXXE)
MONTBLANC Summit 2+ (S2C19)
OPPO Find X5 (CPH2307)
OPPO Find X5 Pro (CPH2305)
OPPO Reno 6 Pro (CPH2247)
OPPO Find X3 Pro (CPH2173)
OPPO Watch 46mm (OW19W12)*
XIAOMI 12T Pro (22081212UG)*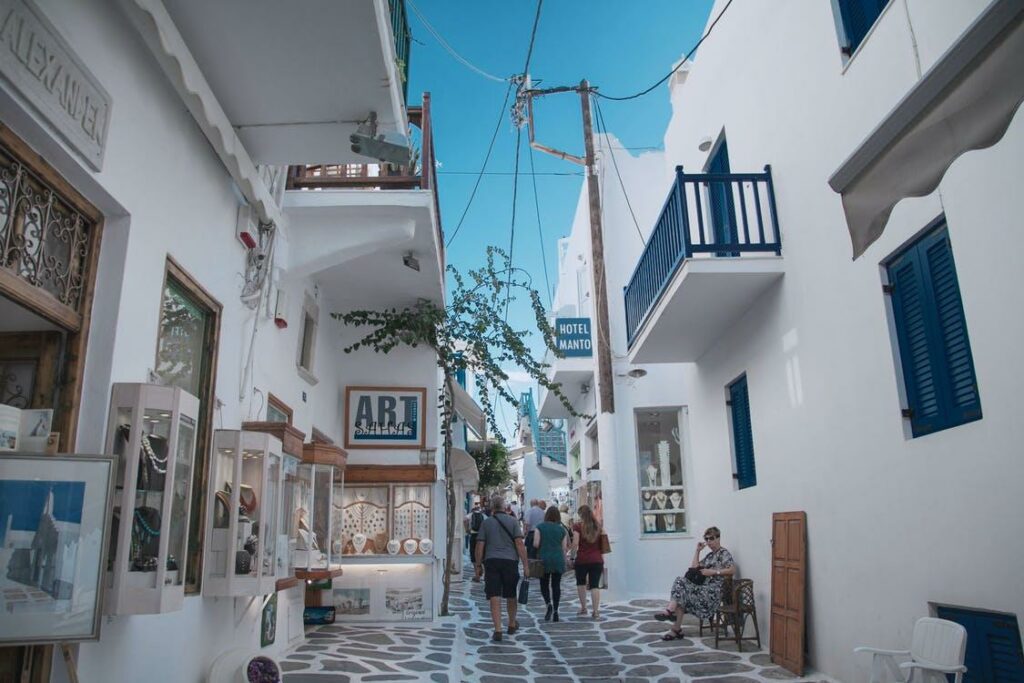 How to Activate your eSIM in Greece
Unlike most manufacturers, Apple has made eSIM availability in their phones a standard instead of a feature, having included eSIM on every model of iPhone since the iPhone XS. Here is how to activate your eSIM on iPhone so you can make the most of Apple embracing this technology so quickly:
eSIM Activation on iPhone
Open the Settings app.
Connect to a stable Wi-Fi Network.
Select Mobile Data
Select Add Data Plan
Scan the QR Code that was sent to your email inbox.
Select Add Data Plan
Enter the PIN found in that same email when prompted
Enjoy your holidays in Greece!
Apart from Apple, Samsung have been the most
eSIM Activation on Samsung Mobile Phones
Open the Settings app.
Connect to a stable Wi-Fi Network.
Select Connections
Select SIM Card Manager
Select Add Mobile Plan
Select Add using QR Code
Scan the QR Code sent to your email address.
Enter the PIN found in the same email when prompted.
Enjoy your Holidays in Greece!
Frequently Asked Questions
Can I get an eSIM in Greece?
You can indeed get an eSIM in Greece. To do that, all you need to do is order one from here and follow the steps shown. Once you travel to Greece, just follow the steps above to activate your plan.
Does eSIM work without SIM?
Yes, it does! This is because eSIM acts like a SIM card that's already built into your phone. That's why the e in eSIM stands for embedded.
Does eSIM drain battery?
eSIM drains the same amount of battery as a regular SIM card, so battery should not be a cause for concern.
Does eSIM work without internet?
You will only need an internet connection in order to activate the eSIM. Once it's activated, it acts like a regular SIM card that would provide the internet connection.
Can you use eSIM and regular SIM at the same time?
If your phone is compatible with dual-SIM, then yes, you can use eSIM and a regular SIM at the same time. That way, if someone wants to contact you using your regular number, they can reach you.